TENUTA TORCIANO WINE DINNER TASTING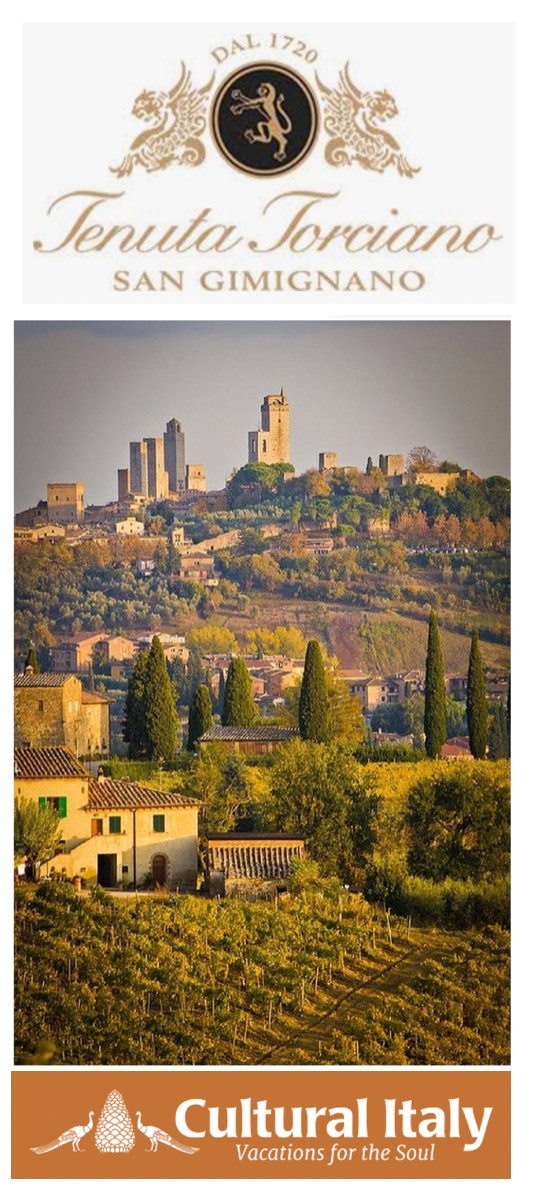 THE WINE SCHOOL of TENUTA TORCIANO
San Gimignano, Tuscany, And
CULTURAL ITALY
Travel Planner
Invite You to a Special Evening
An introductory class on the 8 most important wine grapes
conducted by a Somelier-instructor from Tenuta Torciano
THURSDAY, FEB 6, 6:30pm
13 Tuscan products to taste
Including Olive Oil
Cold Cuts/Cheeses/Savory Pasta/Dessert To Pair
A social event to transport you to Tuscany with the participation
of Cultural Italy, one of the leader Travel Planner in the US,
To create memorable tailored Travel Experiences!
Learn, Explore, Enjoy,
Meet Cultural Italy Travel Designers,
and get ideas for your next trip to Italy, while savoring
some of the pleasures our old country has to offer.
Only $30++ pp
The rest is sponsored!
Limited space.
Reserve with Roberta
Look at our partner